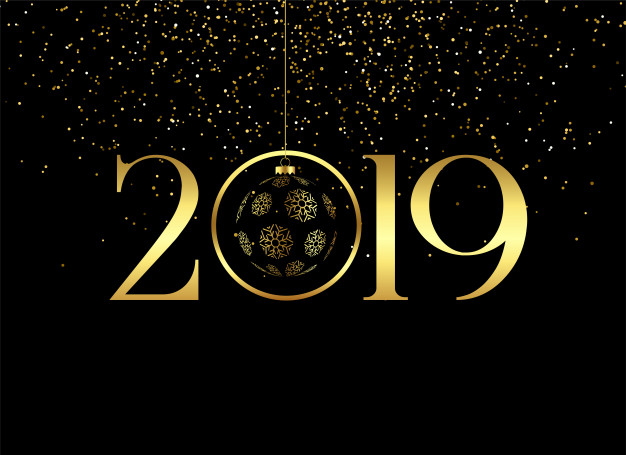 Happy New Year!! The Dan Wynveen Home Selling Team wishes you a safe and fun celebration over the next week. We've researched a few local events to help you ring in the new year - some for families, and some for just the grown-ups. Scroll through and see if something looks fun to you and your family or friends! Here's to 2019!



CHRISTMAS

Name: When I Dream of Christmas
Date: Through December 30, 2018
Time: 12:30pm-5:00pm
Location: Sheboygan County Historical Society and Museum, 3110 Erie Avenue, Sheboygan
Event Description: Celebrate the season with the re-created H.C. Prange's animated holiday window displays and Bruce the Spruce!

Name: Making Spirits Bright Holiday Lights Show
Date: Through December 31, 2018
Time: 5:00pm-9:00pm
Website: https://www.makingspiritsbright.com
Location: Evergreen Park, 3030 Calumet Dr, Sheboygan
Event Description: The last weekend to drive through the holiday lights show choreographed to music. Pantry item donations are requested for the Sheboygan County Food Bank. Begin at Quarryview Center, across from Evergreen Park, Friday-Sunday for a visit with Santa, concessions, wreath raffles, and $2 trolley rides. Presented by the Sheboygan County Rotary clubs. Tune to 89.1 FM on your car radio to enjoy the holiday music!

NEW YEARS EVE – FAMILY FRIENDLY

Name: Superhero New Year's Eve Party
Date: December 31, 2018
Website: https://blueharborresort.com/event/blast-into-2019-superhero-new-years-eve-party/
Location: Blue Harbor Resort, 725 Blue Harbor Dr, Sheboygan
Event Description: Blue Harbor is under attack by the evil villain of 2018! Save the resort by bringing in 2019 with a bang at Blue Harbor's annual New Year's Eve celebration! Ward off the enemies with the power of fun including food stations, costume contest, kids' activities, balloon drop and a champagne toast. Call our Reservation Sidekicks at (866) 701-2583 to save the day and your spot!

Name: Family New Year's Eve Celebration
Date: December 31, 2018
Time: 10:00am – 12:00pm
Location: Above and Beyond Children's Museum, 902 N 8th St, Sheboygan
Event Description: Celebrate NYE with friends and family at the Children's Museum! Enjoy fancy snacks and beverages, create your own NYE hat, and join us for a NYE countdown to NOON! Free with paid admission.

NEW YEARS EVE – ADULTS

Name: New Year's 2019
Date: December 31, 2018
Time: Music starts at 7:30pm
Location: Big Mike's Sports Bar & Grill, 911 Indiana Ave, Sheboygan
Event Description: Ball Drop, Music by Recoil, Four Degree Fix, and special guest DJ Rushie. No Cover

Name: NYE Decades Dance Party
Date: December 31, 2018
Time: 9:00pm
Location: 3 Sheeps Brewing Company, 1837 North Ave, Sheboygan
Event Description: Ring in the new year at the Taproom. Open normal hours leading up to the evening, but only ticketed guests will be allowed after 9PM, when the all inclusive beer and food package begins. For more details and ticket information, visit https://www.3sheepsbrewing.com/events.

Name: NYE with Black Night
Date: December 31, 2018
Time: 9:00pm
Location: Emmers, 906 S. 15th St, Sheboygan
Event Description: Classic Rock at its Best

Name: Celebrations at The Kohler Company
Date: December 31, 2018
Time: 9:00pm
Location 1: Woodlands Hall, Inn on Woodlake
Event Description: Featuring DJ Joe Ryan - a multi-talented musician, vocalist, producer and composer. Enjoy dancing, desserts from The American Club pastry kitchen, an open bar, party favors, late night snacks and a champagne toast. $80 per person, plus tax and gratuity. For reservations and ticket information, call 855-444-2838.
Location 2: The Horse & Plow
Event Description: Dave Steffen Band perform live in the plounge. Complimentary to attend, a la carte pricing.
Location 3: The Winery Bar
Event Description: DJ Heavy will be featured. Complimentary to attend, a la carte pricing.

For NYE events in Milwaukee, visit https://www.eventbrite.com

NEW YEARS DAY

Name: Polar Bear Plunge
Date: January 1, 2019
Time: 1:00pm – 3:00pm
Website: http://www.facebook.com/Sheboygan-Polar-Bear-Plunge-101090790011544/
Location: Lake Michigan / Deland Park
Event Description: It happens every year, since 1973, and even the bitter cold of winter can't stop it. On January 1, people line up along the frigid waters of Lake Michigan with only one thing in their minds – to run in. It sounds crazy, insane crazy, but that doesn't stop anyone from doing it. Happy New Year!!

Sources (not listed above):
Eventful.com
Visitsheboygan.com